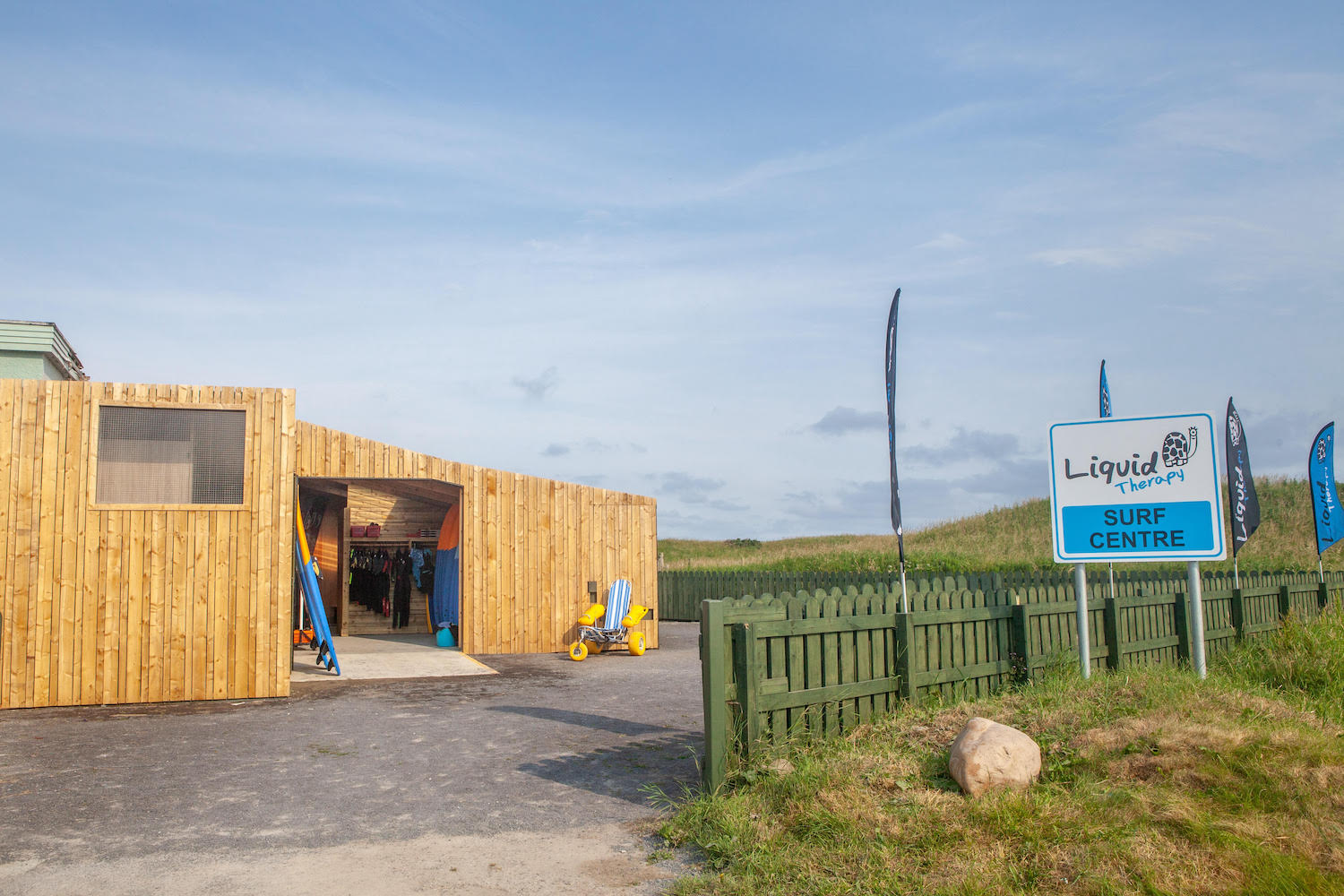 New for 2022 Liquid Therapy has launched Ireland's first Inclusive Surf Centre! 
Located in South Donegal at Rossnowlagh Beach the centre is perfectly positioned and set up to deliver all its programs on a perfect beach that boosts plenty of space and consistent waves.
Rossnowlagh is the perfect destination for a family day with all the services you will need right on your doorstep!
Please note that the centre does not have electricity, hot water or toilets, however there are public toilets just two minutes from the centre.





Getting Started
Liquid Therapy aims to meet each individual where they are at and support them on their individual Ocean journey. If you want to find out more just get in touch with us and one of our team will get back to you. If you are interested in availing of one of our programmes you need to register first via the website.
Please note although we endeavour to facilitate every individual, we are a charitable organisation and our programmes are subject to availability of funding and resources at any one time.
Buying Equipment
Liquid Therapy provides surf equipment for all our sessions but if you wish to invest in your own kit a wetsuit and board can help to improve your surfing and keep you warm throughout the year. If you are thinking of investing in some surf equipment we recommend that you talk to your local surf shop for advice as they are the experts. See a list of local surf shops below: