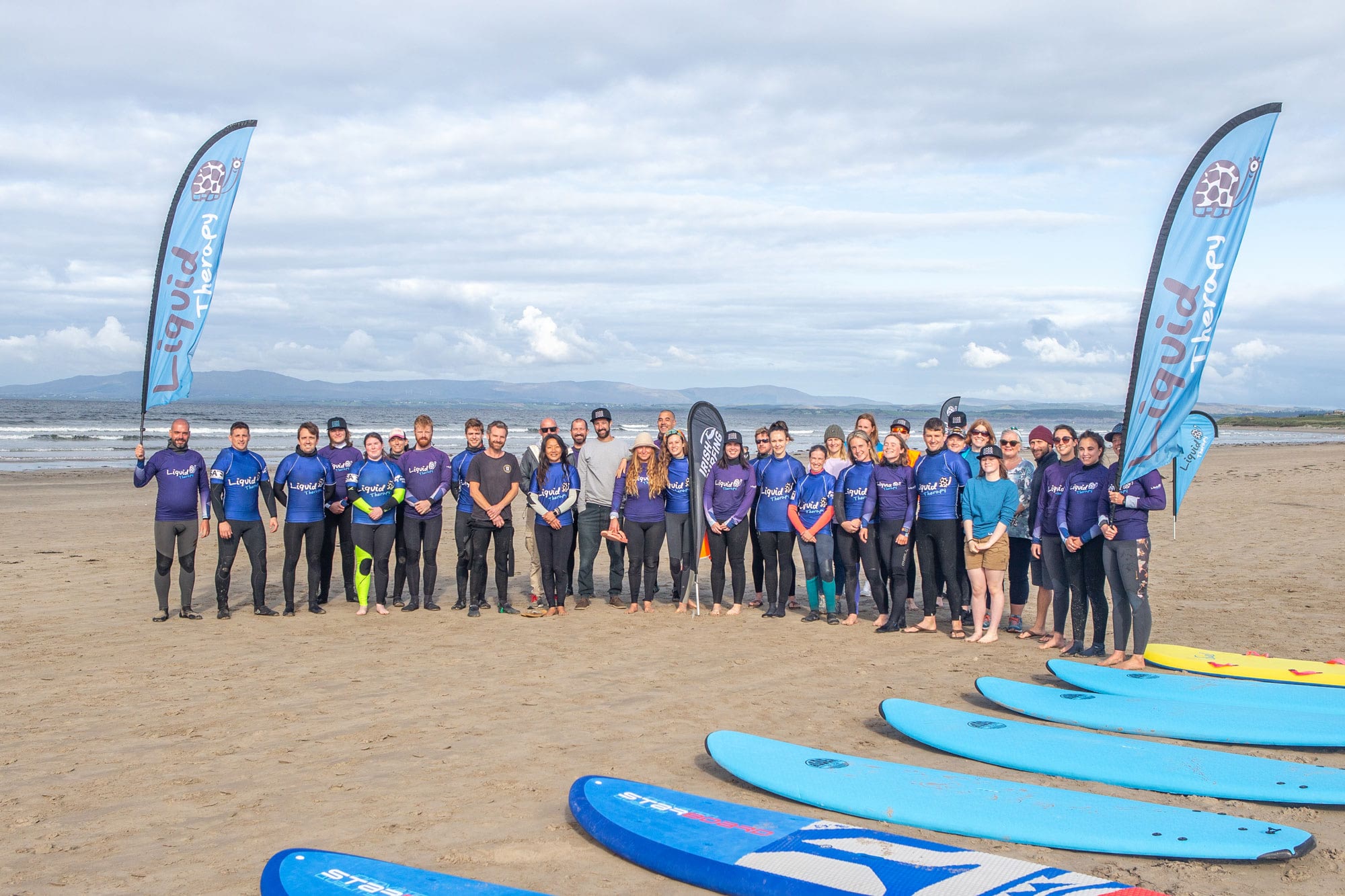 Our volunteers have always been at the heart of the work that we do and have been a huge part of the journey that have got us to where we are today. To be a volunteer with Liquid Therapy you just need to have a positive attitude and an open mind. We are always looking for more like-minded people to join the team. Our volunteers gain useful experience, make friends for life and take away unforgettable memories!
Become a Volunteer
If you want to volunteer with Liquid Therapy get in touch below. If you have any queries please don't hesitate to contact our team: volunteer@liquidtherapy.ie
What Our Volunteers Have to Say
Liquid Therapy are providing an essential service and improving the quality of life for our children. I'm proud to be part of that journey. #Surfing4All
When I think about Liquid Therapy, I think about all the smiles: children, families, volunteers… Pure happiness!
Water loving smiles for days; not just for our surfers, it's also the best therapy for the volunteer's soul
What makes me so happy is to see the kid's happiness. Whether it be playing in the sand doing our wee beach clean ups or just getting into the water and being so happy, either catching waves or just sitting on their boards splashing and having fun. This for me is success.
Bringing a child surfing for the first time and having it be a positive experience, and hearing how much it meant to the child and their parent made my summer